Contact the Artist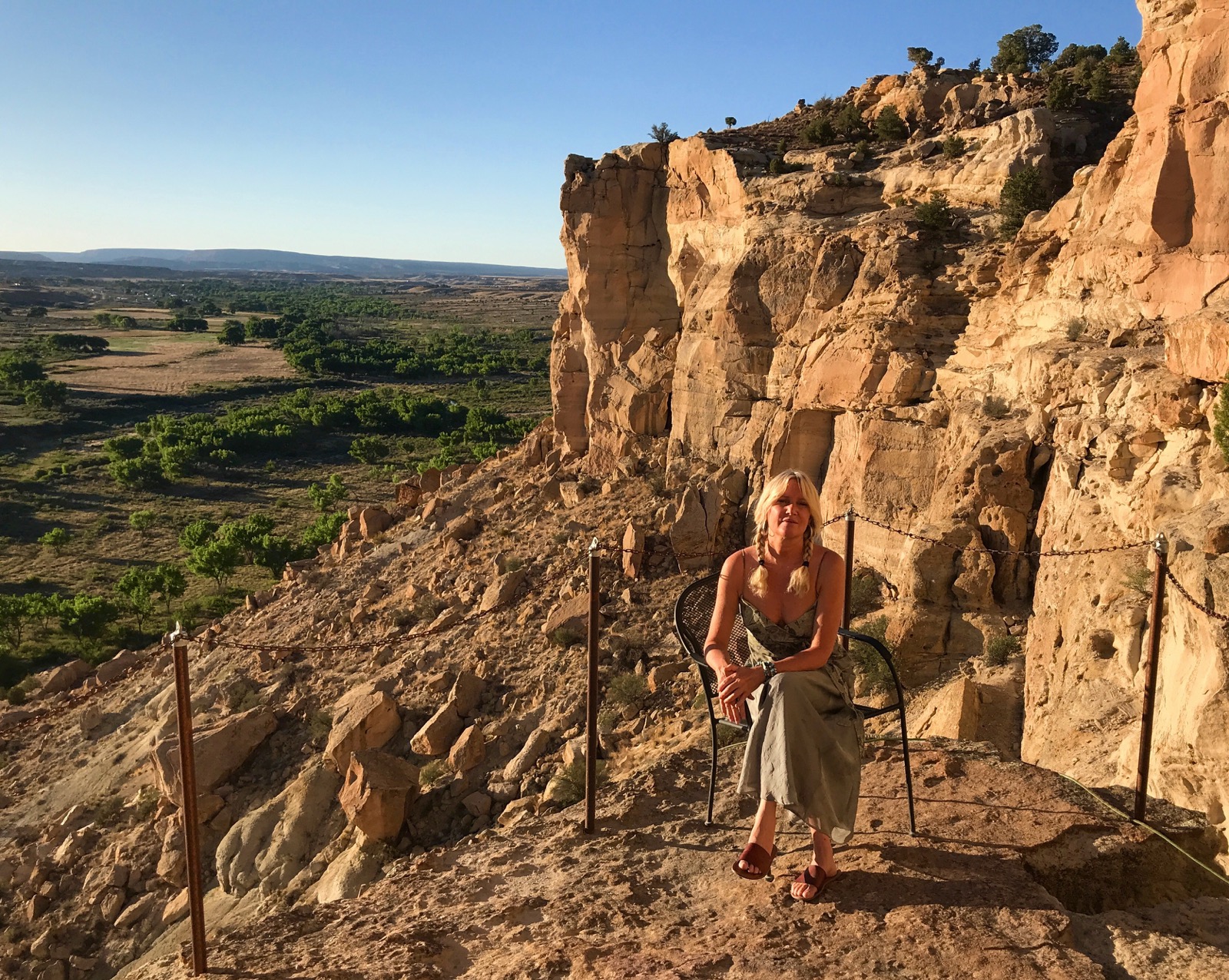 E-mail:
Lisa Mack was born in 1962 in Pasadena, California. She earned a Bachelor of Studio Arts degree from California State University, SB in 1992 and a Master of Fine Arts degree from Central Washington University in 1998. Mack has won numerous awards in juried exhibitions in the states of Washington, California and Nevada, where she currently resides. For the past twelve years she has been teaching courses at the College of Southern Nevada as well as workshops and private lessons. Although she has worked in a variety of mediums, acrylic and charcoal are currently her main emphasis. Throughout her development, the works of Roberto Matta, Dorothea Tanning and J.M.W. Turner have been particularly inspiring.
Lisa Mack's studio is currently located just north of San Antonio, Texas in the hill country. Private lessons are arranged by appointment. Studio visits are welcome. If you have questions, call Lisa at +1 (505) 715-0014.
Artist Statement
By working on two-dimensional surfaces, I can shift between the portrayal of illusionary space and an emphasis on flat surface. This process echoes the vacillation within my consciousness: my experience of reality co-exists with doubt. I attempt to express tension between the material and the ethereal, a result of the human quest for understanding in spite of the opacity of reality. My art attempts to scratch at the surface hiding the secrets of this reality, a surface rendering it impenetrable to the human consciousness. This approach results in a form of visual vertigo: both spatial illusion and painterly expression congeal to reinvent the surface of the canvas.
My body of work has allowed me to reflect upon the ambiguous nature of time and its effect on my perception of mortality. By emphasizing the fleeting quality of life, many topics have risen to the surface. These topics include the imposition of our psychological control mechanisms such as escapism, ritualism, and religion. Symbols of control mechanisms are juxtaposed against incomprehensible voids and skeletal reminders of our mortality. As space becomes matter and objects appear as facades floating in the abyss of ignorance, we can contemplate our inability to scratch through the surface and experience our longing for reality within a corresponding representation of it. Perhaps we will remain grid locked within our rituals and never experience breaking through the surface, reaching the core and discovering nothingness.
Biographical Information
Education:

Painting and drawing studio, University of New Mexico, 1990-91
Undergraduate degree: BA, California State University San Bernardino, 1992
Graduate degree: MFA, Central Washington Universtiy, 1998

Awards and Scholarships:

Harold A. Thayer Memorial Award, Washington, 1997
Catherine Moe Full Scholarship, CWU, Washington, 1997-1998
Excellence in Drawing Award, Washington, 1998
Second Place Drawing Award, Las Vegas Art Museum, 1999
First Place Drawing Award, Las Vegas Art Museum, 1999
First Place Mixed Media Award, Las Vegas Art Museum, 2000

Graduate Assistantships:

Central Washington University, 1997
Central Washington University, 1998

Professional Experience:

Instructed Drawing 150 and 250, Central Washington University, 1997
Instructed Outdoor Art Studio 498, CWU, emphasis on mixed media, 1998
Art juror for Manashtash publication, 1997
Adjunct instructor, College of So. Nevada, Art 101, 1999-2002
Adjunct instructor, College of So. Nevada, Art 235, 1999-2000
Instructed Color Theory and, Intermediate Painting, CSN, 2001 – present.

Grants:

Artist in Residence recipient, Clark County School District Workshop for "at-risk" youths at Horizon East High School, 2000
Art in Residence recipient, Clark County, School District Workshop, 2001

Residencies:

Hungarian Multi-cultural Exchange Residency, Balatonfured, Hungary, 2003

Exhibitions:

Juried exhibition, San Bernardino County Museum, 1992
Juried exhibition, Lake Arrowhead Arts Council, 1992
Juried exhibition, Everett Arts Gallery, 1995
Two-person show, Everett Arts Gallery, 1996
Juried exhibition, Larson Gallery 41st Annual Invitational, 1996
Juried exhibition, Larson Gallery 42st Annual Invitational, 1997
Juried exhibition, Sarah Spurgeon Gallery, 1997
Solo exhibition, Sarah Spurgeon Gallery, 1998
Juried exhibition, Las Vegas Art Museum, 1998
Juried exhibition, Eastern Sierra Art Foundation, 1999
Juried exhibition, Las Vegas Art Museum, 1999
Juried exhibition, Las Vegas Art Museum, 2000
Faculty exhibition, College of Southern Nevada, 2001
Faculty exhibition CSN, 2003
Las Vegas Art Museum – Three person special exhibit, 2003
Studio 567, Solo and group exhibition, 2003
Art East Gallery, Balantonfured-Hungary, 2003
Vizivarosi Gallery, Budapest-Hungary, exhibit 2004